With growing concern about the prospect of a US or Israeli attack on Iran, reports coming out of the Israeli media today say that a massive "defense drill" which was seen by many as part of the groundwork for such a war has been postponed.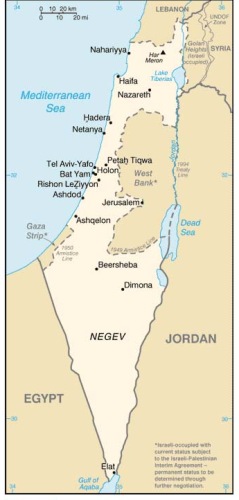 Unnamed Israeli officials quoted on Israel's Channel 2 say that the drill has been postponed because the US wants to "avoid causing further tensions in the region" and that it will now be held in the summer.
The deployment of thousands of US troops to Israel for the drill had raised red flags across the region, with many fearing that an attack was in the offing. The last time a drill anywhere near this size was held was in 2009, and that only involved about 1,000 US troops – this time reports had about 9,000 in Israel.
There was no indication from the reports what that US troops sent to Israel for the drill will do now that it has been postponed, as leaving them inside Israel for the next 6-7 months in anticipation of the drill would likely be provocative in and of itself.
Last 5 posts by Jason Ditz