Violence in Yemen's far north continues to rise today, with reports from officials saying that at least 20 fighters were killed in a battle between the Houthi rebels and members of the Sunni Salafist faction.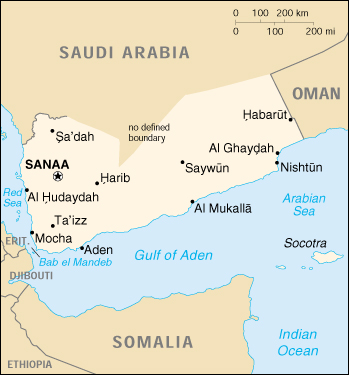 But perhaps even bigger violence threatens to flare up around the capital city, where the regime has issued a formal ultimatum to all rival factions to disarm and remove all troops from the area, warning that they will move against "violators."
This in particular will be a non-starter for the tribal factions in the capital, which have been protecting a top sheikh that President Saleh was attempting to arrest. It is also doubtful that the large number of defector troops there to protect the civilian protesters will be convinced to leave.
The real question then is what, if anything, the Yemeni military attempts to do about these "rival forces" when they don't leave. In the past the military has had very mixed results (at best) fighting against such forces, and probably couldn't forcibly evict any significant portion of them from the capital city without massive casualties.
Last 5 posts by Jason Ditz