Two MPs from Israel's ruling coalition have been revealed to have given secret information about the Israeli military's movements in the West Bank to settler groups, bringing into focus the growing divide between military interests and increasingly aggressive settler factions.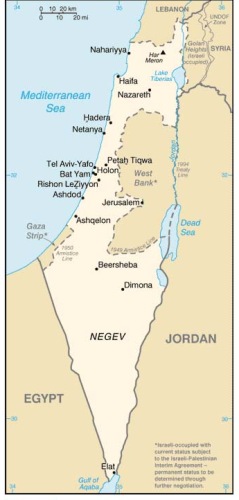 With five settlers charged over their group's tracking the military's operations against illegal outposts, Likud MP Ze'ev Elkin was revealed to be among the list of "sources" used by the settlers in their operations. Elkin insisted his involvement began and ended with texting one of the settler figures that one of the illegal settlements wasn't going to be evacuated despite rumors to the contrary.
Shortly after Elkin's role became a public issue, another MP, National Union's Uri Ariel was revealed to have repeatedly testified during a committee meeting that he was providing information to settlers about military operations.
"If a person who transfers information about IDF movements is a spy, then I am a spy," insisted Ariel, adding "if others were arrested, I should be arrested as well." Ariel's comments were made before the settlers were charged over this, but if it becomes a legal precedent they might amount to a confession.
Last 5 posts by Jason Ditz