Israeli and Palestinian officials met for the first time in over a year today in Amman, Jordan, a move that came at the behest of the Quartet of nations, which has demanded that the two sides move toward something resembling a resumption of the peace process.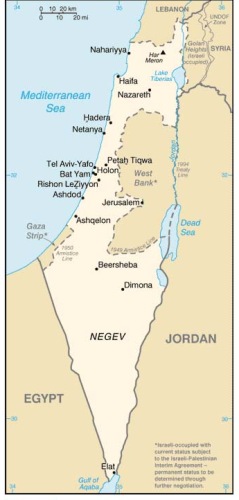 No breakthroughs were reported in the talks, and Quartet diplomats are already saying they don't expect any major progress throughout 2012, though reports say that the Israelis and Palestinians did agree to meet again next week.
Jordan FM Nasser Judeh termed the meetings positive, saying that the Palestinians had presented a number of positions and Israelis promised to review them in "the next few days." He also said secret talks would likely occur in concert with the public talks.
The peace process formally ended in September 2010, when Israel allowed the settlement expansion freeze to expire and begin announcing massive new construction. The Palestinian Authority reported offered to restart talks last week without a freeze, but Israel turned it down.
Last 5 posts by Jason Ditz