Speaking Thursday in the city of Council Bluffs, Iowa, Rep. Ron Paul (R – TX) slammed President Obama over his use of unmanned drones to conduct assassinations of suspects without due process, noting that even Nazis in the wake of World War 2 got trials.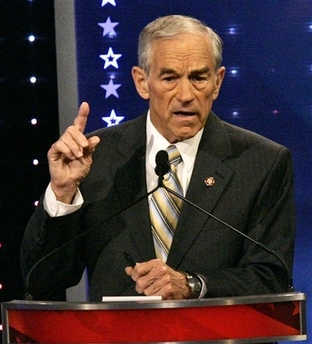 "What did we do with the Nazis – war criminals – after World War II? They got trials." Paul told the crowd during a campaign speech. Of Obama the Congressman said "he changed the rules. He says now it is proper for the president to decide to assassinate an American citizen without a trial, without charges, because he thanks they're that dangerous."
The American citizen in question was Anwar al-Awlaki, a New Mexico-born cleric who the administration railed against for online sermons critical of US foreign policy in the region. Obama ordered Awlaki as well as his son, 16-year-old Abdel-Rahman Awlaki, assassinated in late September.
The Justice Department is said to have created a secret legal defense for exactly how President Obama can assassinate people, but they have insisted the defense is too secret to be released to the public.
Last 5 posts by Jason Ditz