Pakistani tribesmen have long had to deal with US drones inaccurately targeting homes in civilian areas, but the process has gotten more dangerous recently, as a US drone strike is invariably met with members of a death squad arriving in town to capture suspected informants.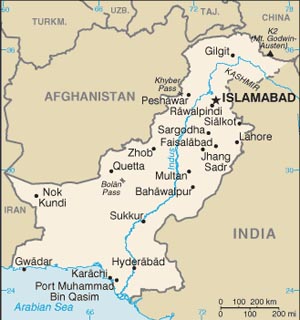 The group, calling itself the Khoresm Mujahedin, usually shows up in a targeted town within 24 hours. They always have a suspect in mind, and while most protest their innocence they are usually taken off, a confession extracted, and they are never seen again.
Those who sell information to the US for drone strikes have been notorious for selling them false information, getting the US to target tribal rivals or enemies for them. The process of rooting out informants doesn't seem very accurate either, and in the case of both the US and this new militant faction, the appearance of success seems much more important than actually targeting the right people.
Drone strikes have halted for the past month, since US warplanes attacked a pair of Pakistani military bases, and Pakistan's Army has warned it will shoot down future drones over their territory. Still, the attacks, and the retaliation against locals for them, has done major harm to the tribal area.
Last 5 posts by Jason Ditz