35 members of a local Taliban faction inside Pakistan attacked a Frontier Corps paramilitary fort in the Tank District early this morning, killing one of the soldiers and kidnapping at least 15 others.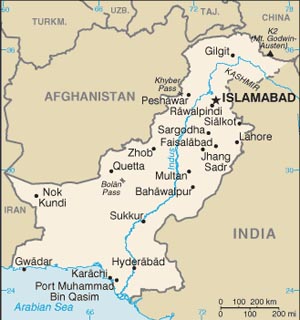 The exact number of hostages taken in the incident is unclear, as the Taliban statement put the number at 30, while the Pakistani government statements put the figure at either 15 or 16, with some claiming that some of the hostages had managed to escape.
Police say that the attack on the fort came from three directions, but that only 35 attackers hit the fort, armed comparatively lightly with assault rifles and no explosives. The fort was looted of valuables in the two hour attack.
The official statement from the Taliban group said the attack was revenge for the killing of their commander in the district, which apparently had happened earlier in the week.
Last 5 posts by Jason Ditz