Though they have said they will hold off their full response to the US investigation until they get a copy of the full report, Pakistan's military slammed the public statement by the Pentagon on the matter as "short on facts."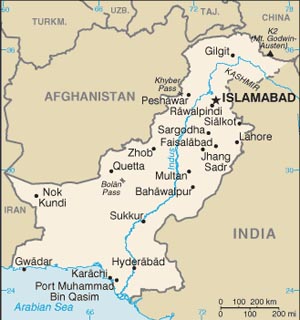 In the statement, the Pentagon said the report will determine the November 26 attack on a pair of Pakistani military bases was "appropriate" and "ultimately justified" while blaming "poor communication" for the large death toll.
The probe was standard fare for the US, which has determined with virtually no exceptions that every disastrous attack killing allies or civilians was either "justified" or someone else's fault or both, and underscores the rising distrust in the relationship with Pakistan.
Pakistan maintains that the US warplanes and attack helicopters were striking the bases for two hours after they were informed they were attacking the wrong target, and that NATO had already repeatedly apologized for the attacks before the planes stopped. Military officials have termed the US attack "deliberate," something the US rejects. The probe's attitude toward the incident is likely to add to speculation that the US is not sincere in looking into such matters.
Last 5 posts by Jason Ditz