Seven days in, the preliminary hearing for Pfc. Bradley Manning came to an end, with the defense accusing the prosecution of dramatically overcharging Manning and reiterating that there is no evidence the leaks he is accused of ever harmed anybody.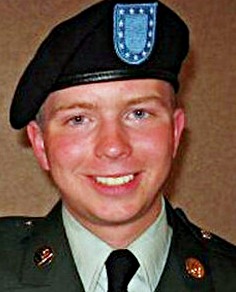 Prosecution members defended the broad charges, which could net Manning life in prison, arguing that he leaked the information "knowing that enemies of the United States use the Internet."
The "Article 32" hearing will end with Lt. Col. Paul Almanza issuing a recommendation on whether or not Manning should face a court martial over the allegations. The defense had sought Almanza to recuse himself over a conflict of interest, since he works at the Justice Department, which is also working on a separate WikiLeaks case.
The Article 32 hearing has a much lower standard than conviction in an actual trial, and given Almanza's seemingly sympathetic view toward the prosecution it is virtually a foregone conclusion that he will move the trial on.