Reports coming out of Britain's Foreign Ministry today confirm that the British government is considering "direct military assistance" to the various foreign troops in Somalia through direct bombing campaigns by the British Air Force.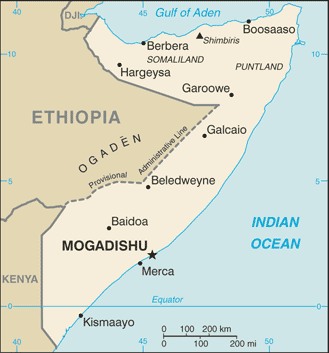 Prime Minister David Cameron has also claimed that Somalia "directly threatens British interests" so long as its self-declared government doesn't have control over it, and is also pushing humanitarian operations.
Several military operations are already ongoing in Somalia, with Ethiopia and Kenya both invading in recent months and the African Union already occupying much of the capital city of Mogadishu. US drones and French ships also regularly attack the nation.
In an attempt, apparently, to build support for the upcoming operation, British International Development Minister Andrew Mitchell said large numbers of British citizens are in Somalia now training a terrorists, saying there are more British trainees there than anywhere else in the world.