A letter from the Pakistani Defense Ministry today to the Supreme Court admits that the government has lost all control over the operations of both the Army and the Inter-Services Intelligence (ISI) agency.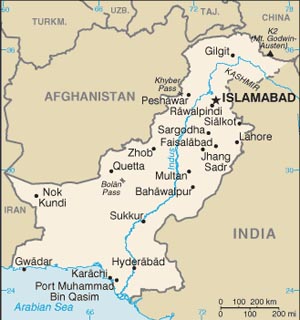 The letter was issued in relation to the coup memo, in which Pakistani President Asif Ali Zardari is said to have sought US military aid in ousting the Pakistani military leadership, promising to replace them with more pro-US officials.
Pakistan's military says the letter, which was confirmed delivered to Admiral Michael Mullen, is authentic, and they insist it is an effort to undermine morale in the military and drive a wedge between the public and the Army.
The Defense Ministry had been sought to comment on the dispute, but is attempting to beg off with the statement, saying they don't have any power over the military at any rate. The civilian government has insisted the memo is a forgery by some unseen force aimed at creating a scandal.