At least nine people were killed today and hundreds of others wounded when members of Egypt's military junta clashed with protesters near Tahrir Square. Reports say the clashes began when the military began ousting protesters from the area around cabinet offices.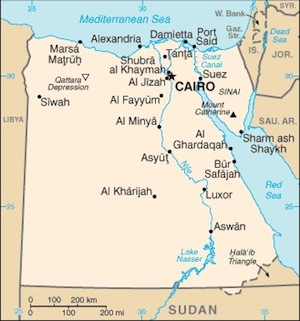 Among the killed was a top religious scholar in the country, Emad Effat. One of the incoming members of parliament Ziad el-Elaimy, was also beating by the troops.
With a number of the protesters suffering gunshot wounds, witnesses also say troops were throwing rocks off the top of one of the buildings at demonstrators below. Protests against the junta have centered around their refusal to cede power to the civilian government.
The killings sparked an immediate reaction from the civilian advisory council, with eight of its 30 members resigning in protest and the council itself announcing it is suspending operations over the treatment of protesters.
Last 5 posts by Jason Ditz