With "memogate" still a subject on many minds in Pakistan, a second coup rumor emerged yesterday, from the same source. Only this time, the claim put Pakistani ISI Chief Lt. Gen. Ahmed Shuja Pasha in the spotlight, alleging he sought, and got, backing for a military coup against President Zardari from several Arab nations.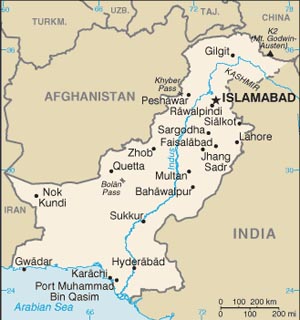 Mansour Ijaz, also the source of the "memogate" memo, backed off at least some of the Pasha claims, insisting that Pasha only talked to the nations about rising tensions with the Zardari government, and that "no one ever said to me that General Pasha received permission from somebody to conduct a coup."
Ijaz, a former Fox News Analyst who reportly played a role in the failed Clinton-era negotiations to obtain Osama bin Laden from Sudan, has found himself under growing fire today, with Religious Affairs Minister Khurshid Shah condemning him as a "worthless man" and accusing him of being an Israeli lobbyist.
The efforts on both sides to discredit him, however, belie the seriousness of the allegations, as Prime Minister Yousef Raza Gilani met today with Army Chief Gen. Parvez Kayani to discuss the matters. Ijaz's long history of taking a role in shady international dealings, if nothing else, seems likely to keep either coup allegation from simply drying up.
Last 5 posts by Jason Ditz