After disappearing for a year and a half into military custody Pfc. Bradley Manning finally appeared in public today at the beginning of his Article 32 hearing, aimed at deciding if he should face charges in the WikiLeaks releases.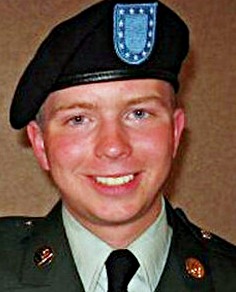 Court documents point to much of the early hearing centering around the complete lack of real damage from the leaks, with Manning's attorney, David E. Coombs, accusing the presiding officer of delaying the hearing hoping for some sort of incident that could be blamed on the leaks.
Also at issue are the lapses in military leadership ahead of the leaks, not only indications that they ignored evidence of Manning's deteriorating emotional condition, but that security lapses left the condition of their "secret computer network" in serious doubt.
Documents from the court report that intelligence analysts in Manning's brigade HQ routinely loaded bootleg games as well as movies and music bought from Iraqi street vendors on the supposedly high security computers, putting them at serious risk of infiltration.
Last 5 posts by Jason Ditz