The British Supreme Court has granted an appeal to WikiLeaks founder Julian Assange, who is contesting an attempt to extradite him to Sweden on allegations of sex crimes. The hearing will begin on February 1 and last two days.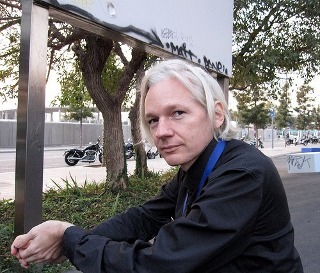 This is a relatively large number of judges for such an appeal, and the Supreme Court issued a statement saying the number reflect the "great public importance" of the question of such an extradition. The case will center on whether a Swedish public prosecutor can order people extradited as a "judicial authority" or if this is a power solely reserved for the courts themselves.
Of course while this is the public dispute, privately Assange's extradition controversy centers around whether Sweden actually wants him for a trial of their own, or if they are planning to obtain him on behalf of the United States, which is looking into charging him with crimes related to WikiLeaks embarrassing the Obama Administration with leaks.
The British government would almost certainly not agree to extradite Assange to the United States for such charges, but would likely have no recourse if they gave him to Sweden and the Swedish turned around and sent him to the US. Even if the appeal is rejected by the British High Court it is likely to come under further review from the EU Court of Human Rights.
Last 5 posts by Jason Ditz