Israel's military has announced that they are forming a new command that will supervise "depth operations" which they are dubbing the Depth Corps. The force will be headed by Maj. Gen. Shai Avital and will focus on long-distance operations.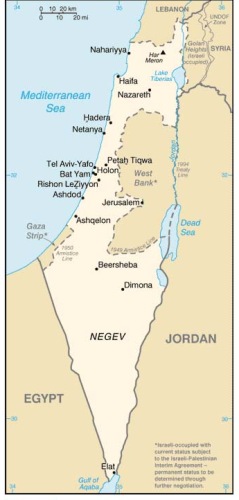 Experts say the new command is being created with an eye toward the oft-threatened attack on Iran, as they see the "Depth Corps" operating mostly in the Persian Gulf and the Horn of Africa.
In addition to large scale military operations, the integration of special operations forces into the Depth Corps means they will also play a role in "commando" operations involving sabotage and assassinations abroad.
Speculations about a possible attack on Iran have grown in recent weeks, with the belief Israel would prefer to attack before winter makes the weather unreasonable for war. Such threats have been happening for decades, however, and don't necessarily mean an attack is in the offing.
Last 5 posts by Jason Ditz