Anger is rising among protesters in Russia, with President Dmitry Medvedev hoping to calm the tide of dissent with a promise to have an inquiry into the claims of fraud in the parliamentary election.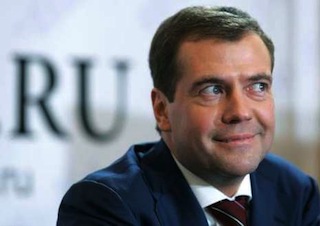 Tens of thousands of protesters have been rallying for days around Russia, demanding that the election be thrown out and a new one held. The United Russia Party won 50 percent of the vote amid claims of ballot box stuffing.
Protesters jeered at the promised inquiry, noting that they would be conducted by members of the United Russia Party. French Foreign Minister Alain Juppe appeared to reject the notion of a new election as well, urging United Russia to learn "lessons" from the protests about the election.
Despite the claims of fraud on their behalf, the vote was actually a significant loss for United Russia, which saw its majority in parliament virtually evaporate. The vote appeared to be more a mandate against them than one for any of their rivals, however, as none of the opposition parties gained a particularly large amount of seats, and the United Russia seats got split mostly down the middle by the three largest opposition parties.
Last 5 posts by Jason Ditz