Officials from the Egyptian military junta today denied claims that Hamas had set up a number of 'forward operating bases' and rocket production lines inside the Sinai Peninsula, saying there was no truth to the allegation.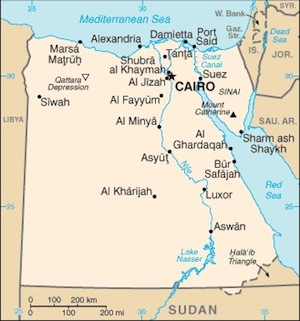 "No one can ever bring in military tools, or erect missile bases in Sinai. Egypt would not allow such a breach to its sovereignty," insisted one of the Egyptian officials quoted in Al-Masry Al-Youm.
The claims came from Israeli newspaper the Jerusalem Post, which said Hamas had set up a number of bases in Sinai because they thought Israel wouldn't attack Egypt.
Egyptian military forces have been deployed into the Sinai Peninsula in growing numbers since the junta took over, a move which came only with Israeli government permission. Israel would not allow tanks into the region.
Last 5 posts by Jason Ditz