Speaking today at a press conference, Pakistani Justice Javed Iqbal, the head of the "Abbottabad Commission," says that the commission is moving into probes of the extent of the presence of CIA spies across the country.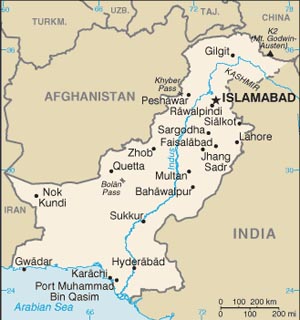 Of course it is no secret that the CIA has a massive presence in the country, but repeatedly incidents have come to light where CIA officials are caught acting outside of the official, Pakistani-sanctioned presence.
Iqbal went on to say that the commission, which was initially empaneled to investigate the assassination of Osama bin Laden, had been repeatedly threatened during the course of investigation.
The commission reportedly will also conclude that Osama bin Laden had absolutely no role in the operations of al-Qaeda at the time of his assassination. The documents recovered suggest that he might not have had any rule for over a year before his killing.
The Abbottabad Commission is expected to complete its work by the end of the month and has promised to release all of its findings publicly, a move which stands to create considerable controversy.
Last 5 posts by Jason Ditz