Reports earlier today said that the US has begun to slow down the evacuation of the Shamsi Airbase in Pakistani Balochistan, and that large amounts of equipment remains installed and operational despite an impending deadline.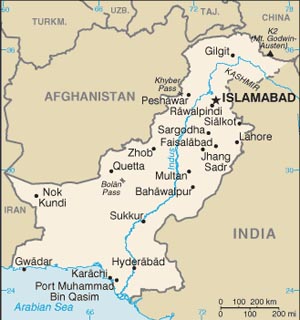 Despite concerns that this would make it all but impossible to meet the deadline, US Ambassador Cameron Munter, who was interviewed on Geo News, insisted that the base would definitely be evacuated on time.
Shamsi has been the site of much of the Obama Administration's drone war against Pakistan's tribal areas, though officials maintain that only surveillance drones have been flown from the site. It was originally given to the United Arab Emirates by the Pakistani government to be a private airfield, but the UAE decided to let US forces use it.
Pakistan's government ordered Shamsi abandoned late last month, following the US attack on a pair of Pakistani military bases in Mohmand Agency. The base was ordered closed within 15 days, and roughly a week remains.
Last 5 posts by Jason Ditz