Violence erupted in Cairo's Tahrir Square today, with the Health Ministry reporting at least 88 people injured in clashes which reportedly began as disputes among vendors serving the massive crowd of protesters.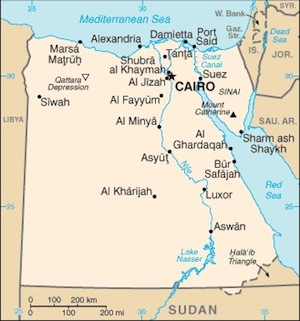 According to witnesses, there were arguments among vendors and some protesters, who complained the vendors were giving the protesters a "bad name" because some were selling marijuana.
Protesters have been camped out in the square for over a week now, protesting against the military junta's refusal to expedite turning the country over to civilian rule, and complaining about junta leadership plans to ensure the constitution enshrines the military with unchecked power even after the handover.
Meanwhile, Egypt's convoluted "first free elections" moved into Day 2 today, and with a strong turnout and early results expected to begin trickling in, most of the money is on the Muslim Brotherhood, long banned in Egypt, scoring big. The Muslim Brotherhood is considered the best organized of the factions contesting the vote, though a number of liberal factions are expected to give them a close run in the election, which will last months.
Last 5 posts by Jason Ditz