Pentagon spokesman George Little declined comment today on the Friday night attack against a Pakistani military base in Mohmand Agency, saying it was "too soon" to issue statements about the killings.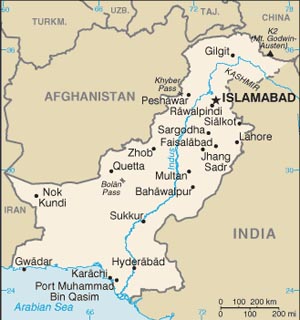 "No one at this point has the complete narrative on what happened. I think it is important that we wait for the investigation," Little insisted. Such a stance has been common in past strikes in Afghanistan with massive, embarrassing death tolls.
But while stories about massacring Afghan civilians usually die on the vine with a lack of US official commentary, the Pakistani government is continuing to be critical of the deaths in this case, giving the story legs that will likely make it impossible for the Pentagon to just forget about it.
Pakistan has termed the attack "unprovoked" and says that US warplanes kept bombing for nearly two hours despite calls for a ceasefire. Though the US has only expressed "regret" formally, anonymous officials have claimed the killings were "self-defense."
Last 5 posts by Jason Ditz