The weeklong protests in Tahrir Square have returned to the level of the anti-Mubarak Revolution earlier this year today, with over 100,000 protesters rallying to condemn the Egyptian military junta on what they called "last chance Friday."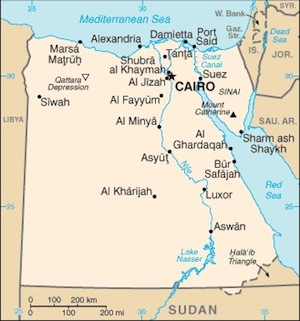 The protesters have been condemning the junta over its confusing and drawn-out election schedule as well as plans to include unchecked military power in the new constitution. The first round of elections is scheduled to begin Monday and the junta has said it will not be delayed.
The junta also came under surprising pressure from the United States today, as officials urged them to immediately hand over power to a civilian government instead of retain its role as "interim" regime through what is likely to be years of elections.
There will apparently be no civilian authority at all when the voting begins on Monday, as the newly appointed Prime Minister Kamal Ganzouri has said he doesn't expect to have a cabinet in place for quite some time.
Last 5 posts by Jason Ditz