The violence in Yemen's capital city appears to have calmed down at least somewhat today, replaced by dueling rallies – one held by supporters of President Ali Abdullah Saleh and another held by the pro-democracy demonstrators.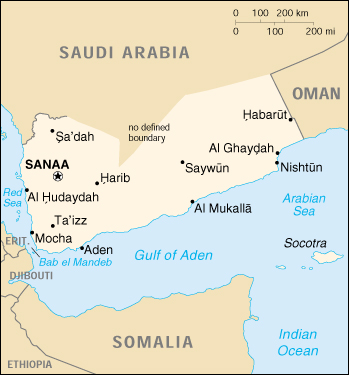 Clashes in recent days have been mostly between the part of the military still loyal to Saleh and those who defected along with Gen. Ali Mohsen al-Ahmar, which includes the 1st Armored Division. Ahmar's forces have been protecting the protesters, and they are also being supported by tribesmen from the area north of Sanaa.
The violence continued even after President Saleh signed a deal to stand down and today's relative calm does not appear to be permanent, particularly as Saleh's spokesman says he hasn't actually stepped down yet.
The deal would have Saleh handing over his powers to his deputy, Major General Abd-Rabbu Mansour Hadi, though he would keep his title for quite a while before Hadi would form his new government, which would add a few opposition elements nominally to placate the protesters. Most of the protesters have been critical of the handover deal, both over its convoluted schedule and because the deal allows Saleh to escape prosecution for the crackdown.
Last 5 posts by Jason Ditz