Speaking today in Petrozavodsk, Russian President Dmitry Medvedev said that the eastern European member nations in NATO had been forced into the missile defense shield scheme.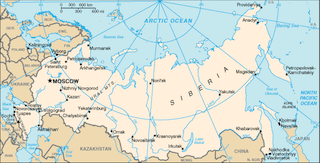 "Why are you asking us, the Americans decided that," Medvedev said of the reaction of NATO nations when he pressed them. "We're just NATO members, we're just supposed to supply our land."
The US shield has been a matter of major contention for years, and even when it was abandoned in favor of an alliance-wide deal, the deployment of missiles along the Russian frontier has sparked major concern from the Russian military.
Efforts to placate Russian involved a tie the new system into the existing Russian air defense system, but the deal kept the two systems independent while Russia wanted them to be merged entirely to prove that the missiles weren't being deployed against Russia.
Last 5 posts by Jason Ditz