The United States has announced that it has stopped sharing all information with Russia about its conventional weapons arsenal in Europe, saying that they "don't think it's in our interest to continue to provide data that is not reciprocated."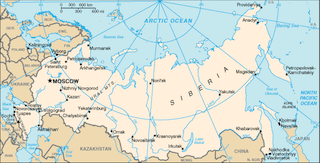 The data was being shared in the context of the Treaty on Conventional Armed Forces in Europe (CFE), a deal initially reached in 1972 to assure comparative parity between NATO and the Warsaw Pact in Europe.
The CFE had explicit troop ceilings for various nations and the information sharing was part of a system to verify compliance. The Russian government suspended its verification in 2007, complaining that NATO's expansion into a large number of former Warsaw Pact nations had made the treaty one-sided and was allowing NATO to deploy larger and larger amounts of troops near the border. They also said the US was non-compliant for building bases in Romania and Bulgaria.
The US State Department said they had been trying since 2007 to convince Russia to return to compliance with the treaty. Russia has expressed a willingness to discuss this only if an adapted treaty was agreed to which again sought to return the sides to parity in the region.
Last 5 posts by Jason Ditz