After announcing their intention to disclose their evidence against Pfc. Bradley Manning at a preliminary hearing, the US Army has finally set a date for doing so, saying the hearing will be held on December 16.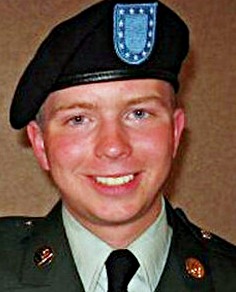 Manning has been held by the military for 18 months now, facing charges that he was responsible for leaking large quantities of embarrassing documents to WikiLeaks. The hearing will be the first formal effort to bring him into the military court system.
But over the past 18 months, Manning's detention has often become a major scandal, particularly his repeated abuse in custody at Quantico, which ended with him transferred and the military brig eventually being closed entirely.
If convicted, Manning faces a lengthy prison sentence, though it has often been suggested that the Obama Administration is hoping to trade that sentence for Manning's cooperation in an effort to move against WikiLeaks founder Julian Assange.
Last 5 posts by Jason Ditz