Violence has escalated in Cairo today, with Egyptian forces killing at least 35 protesters in Tahrir Square and raising concern that the military is looking to extend its power permanently, and bringing the convoluted election system into doubt.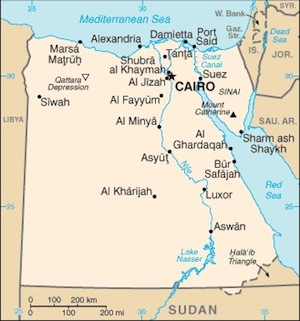 So far, the junta is rejecting the notion of delaying the elections, but is also responding to calls to give up its position of completely unchecked power by attacking demonstrators in increasingly bloody crackdowns.
For protesters, who earlier this year withstood attacks from the Mubarak-loyal police forces, the prospect of replacing the mostly military-dominated dictatorship with an entirely military-dominated dictatorship coupled with vaguely free elections for mostly powerless civilian positions doesn't sit well. This has raised the possibility of a "second" Egyptian Revolution.
This could be deadlier than the first, as the military mostly stayed out of Mubarak's efforts to kill protesters, beyond occasionally detaining and torturing protest leaders. With no more chances to game revolt to increase their own power, the junta's leadership is almost certain to resist efforts at a free, civilian-run Egyptian society.
Last 5 posts by Jason Ditz