Al-Shabaab has released a new video showing Abdisalan Taqabalahullaah, a Somali-American who was one of the suicide bombers that attacked an African Union base in Mogadishu, an attack which killed at least 10.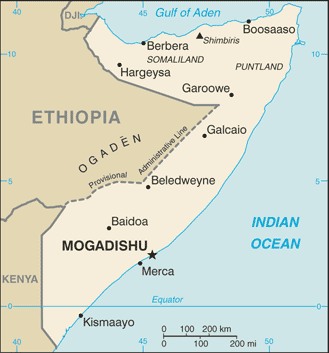 In the video, Taqabalahullaah urged Muslims worldwide to abandon efforts to become a doctor or an engineer and to not "just chill all day" but instead to launch attack like the one that killed him.
Al-Shabaab has been fighting against the African Union troops for years and is now also fighting against Kenyan forces which invaded southern Somalia earlier this month.
The Kenyan military reportedly killed at least 10 members of al-Shabaab in an air strike against Jilib. Reports from inside the town also had a number of civilians slain, but Kenyan officials said that was "propaganda" to make their invasion look bad.
Last 5 posts by Jason Ditz