US and Afghan forces exchanged six hours of gunfire with Taliban insurgents who launched attacks on two US bases in Kandahar on Thursday before exploding a car bomb outside a military outpost west of the city and firing rocket-propelled grenades at another garrison downtown.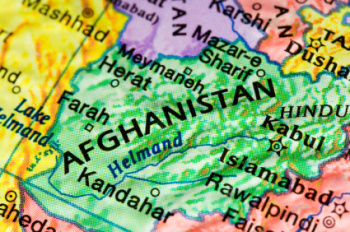 The onslaught of attacks ended with three Afghans killed and six Americans wounded. The six-hour standoff concluded when a US military helicopter was called in and fired a Hellfire missile into the building insurgents had captured.
Amid talk of progress in Afghanistan and an impending military drawdown, the attacks prove yet again that the insurgency is as strong as ever after months of sustained violence across the country. The insurgents are showing resilience and cunning with multiple recent high profile assassinations and an attack this week on a NATO fuel tanker attempting to deliver its cargo into Bagram Air Base, causing a massive explosion that killed 10 people and wounded scores of others.
Recent implications that a transition to Afghan-controlled security will soon be underway is belied by the robustness of the insurgency and the fact that not a single Afghan army battalion can operate without assistance from US or allied units.
Last 5 posts by John Glaser