During a visit to Islamabad, NATO spokesman Brigadier General Carsten Jacobsen followed up weeks of US condemnations of Pakistan by slamming the country for its inability to control its side of the border with Afghanistan.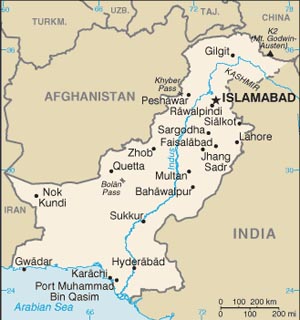 Though Jacobsen conceded that Pakistan had launched some offensives recent against their tribal areas, he said "there is no question that it is not enough" and that the Zardari government needs to more directly align itself with NATO interests in the region.
Most of the US focus on Pakistan has been accusing them of secretly controlling the Haqqani Network's operations in North Waziristan, and claiming they are orchestrating attacks on US targets in Afghanistan for some inscrutible reason.
But the Haqqani Network's operations inside Afghanistan don't seem to be anything NATO can keep control of, and various other Taliban factions operating on the NATO-occupied side of the border continue to attack Pakistan with impunity. The continued criticism of Pakistan for failing to control its side of the border seems not to affect NATO's own failed efforts to do so in Afghanistan.
Last 5 posts by Jason Ditz