With US officials railing against Pakistan on a daily basis for weeks and the prospect of a ground invasion looking extremely serious, anti-US protests were reported across several major cities in Pakistan, perhaps the first inkling the Obama Administration got that they may have gone a little overboard in their rhetoric.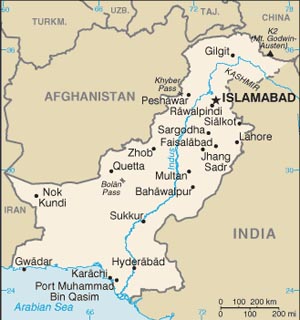 The Administration responded with a reassurance from an unnamed top official that a ground invasion was not in the offing, and Admiral Michael Mullen, at the forefront of making accusations, insisting relations with Pakistan are "vital."
Perhaps the most perplexing comments, however, came from President Obama himself, who addressed the growing row with claims that the putative relationship between Pakistan's military and the Haqqani Network was "unclear."
"Unclear," after Admiral Mullen presented the claim that the Haqqani Network is an "arm" of Pakistan's military as a known fact, might seem a little surprising. Obama insisted "Mike's testimony expressed frustration over the fact that safe havens exist." This seems to be a strange way of admitting that the testimony was flat out fabricated.
Still, at least the admission that the allegations about the Haqqani Network were made up, if not made in so many words, should calm Congressional calls for an invasion for awhile. Still, with Rep. Ileana Ros-Lehtinen (R – FL) predicting a full cut in foreign aid to punish Pakistan, the relationship is not exactly on the mend.
Last 5 posts by Jason Ditz