It's that time again. The Libyan War, which was only supposed to take a matter of days and which every official agrees is going swimmingly, was approaching another deadline, so once again, NATO has extended the conflict another 90 days.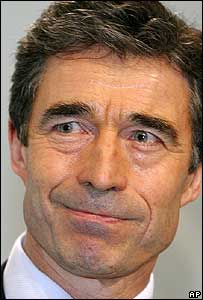 "This decision sends a clear message to the Libyan people: We will be there for as long as necessary," insisted NATO chief Anders Fogh Rasmussen, adding that the war was a "remarkable success."
Rasmussen's comments were largely the same as those he made in early June, the last time they tacked an additional 90 days on the war. His comments give every reason to believe that the new extension won't be the last.
The extension comes as Libya's rebels have taken most of the significant cities in the country, but their control over the nation's south as well as the cities of Sirte and Bani Walid remain in serious doubt.
Last 5 posts by Jason Ditz