In comments today, Pakistan Foreign Ministry spokeswoman Tehmina Janjua slammed the Obama Administration for recent comments condemning Pakistan, insisting the speeches weren't in line with the important relationship between the two.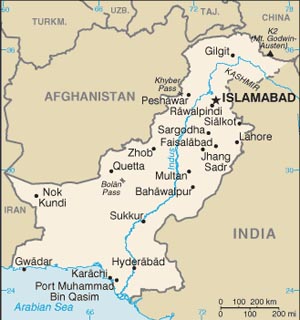 The comments appeared to center on Vice President Joe Biden's declaration earlier this week that Pakistan was an "unreliable ally," and also Leon Panetta's threats to attack Haqqani targets inside Pakistani territory.
Janjua insisted Pakistan was committed to cooperate with the US, but only to the extent that the nation's sovereignty was respected. She also expressed growing concern about the US inability to tackle Taliban safe havens on the Afghan side of the border.
Cross border attacks have been a regular problem on both sides of the border for the past decade, but increasingly it has involved Taliban forces operating in southern Afghanistan crossing into Pakistan to attack border villages, and retreating when the Pakistani troops arrive.
Last 5 posts by Jason Ditz