At least 11 people were killed today in a suicide bombing in the Balochistan Province capital of Quetta. Officials say a number of others were wounded in the attack and the toll could rise further.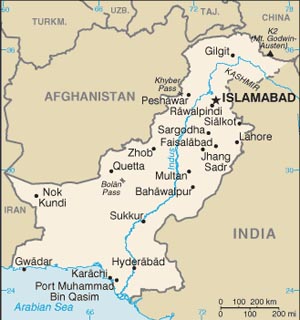 The attack targeted a tent in the parking lot of a Shi'ite mosque, which was being used for post-Ramadan prayers by worshipers. The bomber detonated his car bomb near the tent.
So far no one has claimed responsibility for the attack, but the Lahkar-e Jhangvi (LeJ) has regularly attacked Shi'ite sites across the region and is considered a likely culprit.
The attack was condemned by the Hazara Democratic Party (HDP), one of the key opposition parties in the region with strong support in the Shi'ite community. They declared a 10-day mourning period over the attack.
Last 5 posts by Jason Ditz