"The militants attacked us at a time when we were not prepared."
That was the excuse today coming out of southern Yemen, after an attack on a military base in the contested Abyan Province left at least 10 soldiers dead and the attackers, who officials claimed were al-Qaeda, escaped entirely unharmed.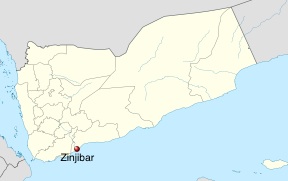 Tribal fighters from the area report that this same base has come under attack at least six times in the past two weeks, and that the militants in the region seem keen to capture it. Today's attack sparked a multi-hour gunbattle.
The Abyan Province is largely out of the control of the Saleh regime, as the capital of Zinjibar was captured by militants calling themselves Ansar al-Sharia in late May. The group has since taken a number of nearby towns and villages, and foiled several military offensives attempting to retake it.
The Saleh government has been struggling for survival for months, even before the loss the Abyan, with pro-democracy demonstrators in the capital and secessionist movements active in both the north and the south. At present, the regime has lost total control of a number of provinces, which are setting up rival governments.
Last 5 posts by Jason Ditz