The US drone strikes against the North Waziristan Agency of Pakistan continued again today, with a pair of strikes destroying a vehicle and a home and killing at least four people, none of whom has been identified by officials but all of whom were termed "suspects."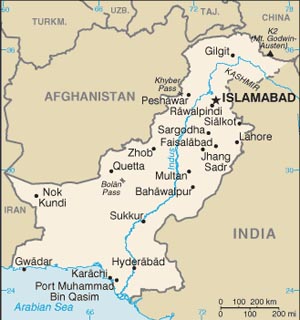 The four people slain were in the vehicle, near Mir Ali. It was hit with one of the two missiles fired by the drones.
The second missile, however, hit a nearby house belonging to a key tribal elder. The house was totally destroyed but officials say it did not appear that anyone was inside. It was not the elder's primary residence but was rather being used as a guest house.
The US attacks on North Waziristan come as the Obama Administration continues to demand a Pakistani military invasion of the agency, something which the military has repeatedly promised to eventually do but which, owing to the enormity of the task, they have yet to actually do. Several other US mandated offensives in the area, including in neighboring South Waziristan, have accomplished little except seeing the militant presence in the area temporarily relocate to another agency that isn't currently being invaded.
Last 5 posts by Jason Ditz