The death toll of a coordinated series of suicide attacks against the British cultural center in Kabul has continued to rise throughout the day, with at least 13 people now confirmed dead.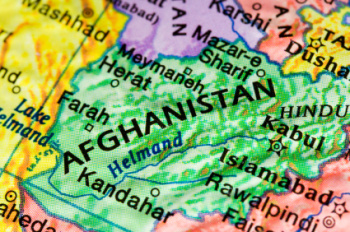 The attack, according to Taliban spokesman Zabiullah Mujahid, was coordinated to take place on the anniversary of Afghanistan's declaration of independence from Britain (the 92nd anniversary).
According to government spokesmen, the slain included five Afghan police, three Nepalese security guards, a NATO soldier and four attackers. 16 others were reported wounded in the attack. The two British teachers on the site were unharmed, having taken cover in a "panic room."
Prime Minister David Cameron sought to downplay the significance of the attack, saying it was "a tragic but cowardly act" and would not affect the "vital work" being done at the cultural center and across Afghanistan in general by NATO's occupation forces.
Last 5 posts by Jason Ditz