Announced earlier this week, the Pakistani government has reported today that its offensive in the Kurram Agency of their Federally Administered Tribal Areas (FATA) has left 50 people dead so far.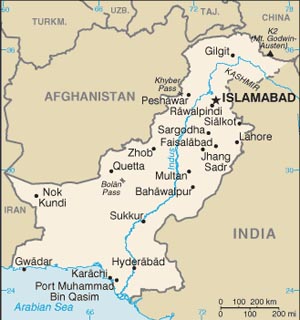 The official toll includes 42 "militants" slain and eight members of the Frontier Corps paramilitary group. They claimed no civilian deaths, which is par for the course for official reporting in Pakistan.
Kurram has regularly been a base of operations for the Tehreek-e Taliban Pakistan (TTP), though historically the group has moved around during offensives to avoid direct confrontations. Indeed, Kurram only became a site for the TTP after an offensive in the South Waziristan Agency.
Being along the mostly unguarded Afghan border, the agency is seen as particularly important right now, with a growing number of attacks from militants operating inside Afghanistan and launching attacks into Pakistan.
Last 5 posts by Jason Ditz