Mauritanian military officials say they have killed at least 20 attackers and lost two soldiers today when al-Qaeda in the Islamic Maghreb (AQIM) fighters attacked a military base in the city of Bassiknou.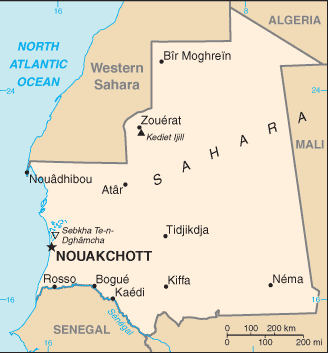 Officials say the attackers arrived in at least 25 vehicles and was extremely well organized. A number of top AQIM leaders were believed to be present during the offensive, which sparked an hour-long gunbattle.
In the wake of the attack, the fighters were said to have fled into neighboring Mali, where they are "being pursued" by security forces there. The Mauritanian Army had recently attacked an AQIM base in Mali, with cooperation from the Mali government. Today's raid was likely retaliation.
The attack will add to controversy around the French government's arms drop in Libya, as it was reported last week that AQIM had already acquired many of the French weapons for their own use. If it turns out those weapons were involved in today's attack, it will add to the tensions in northwest Africa.
Last 5 posts by Jason Ditz