The Greek government has ruled out allowing any of the aid ships to sail on the Gaza Strip and has even made some plans, albeit still preliminary, to deliver the humanitarian aid themselves. Still, some of the ships are still hoping to make the trip.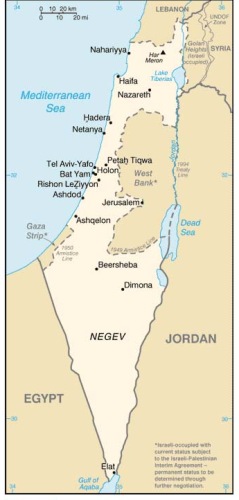 This includes the US ship, the Audacity of Hope, whose crew are said to be engaged in a hunger strike and whose captain is currently being held in what are described as shocking conditions by the Greek military.
Exactly if or how the ships might be able to make the voyage remains to be seen, but Israel's Navy is said to be preparing to attack and capture the ships themselves if they somehow manage to get out of Greece.
At the same time, Israeli Defense Minister Ehud Barak is said to be quite pleased with the number of delays which have beset the aid ships, which first came in the form of sabotage and later included Greek military efforts. Israel initially claimed the aid posed a grave threat to their security, but inexplicably later said they would allow the aid if delivered by the Greek military to an Israeli port.
Last 5 posts by Jason Ditz