Hundreds of thousands of demonstrators took to the streets of Yemen today, protesting against the prospective return of President Ali Abdullah Saleh and demanding a transition to democratic elections.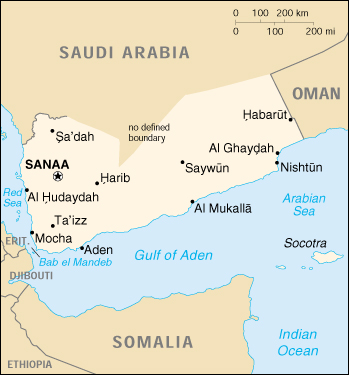 The pro-democracy demonstrators in Sanaa alone were believed to number around a quarter of a million, and other major rallies were held along the coast. There was no word of protesting in the interior of the country, which is largely outside regime control at any rate.
One interesting twist however came in Taiz, where demonstrators also condemned Saudi Arabia alongside Saleh. Saleh has been in Saudi Arabia being treated for injuries sustained in an assassination attempt since early June.
Yet Saudi Arabia does not appear to be strongly behind the Saleh regime, as they have with other regimes in the region. Indeed, early on in the protest movement Saleh sought Saudi help and was rebuffed, with officials saying they didn't particularly care if he was forced from power or not. Since then, the GCC, led by Saudi Arabia, has repeatedly, albeit unsuccessfully, attempted to negotiate his exit from power.
Last 5 posts by Jason Ditz