Speaking today in his first western interview since assuming the mantle of interim ruler (albeit one whose actual authority is very much in doubt), Yemeni Vice President Major General Abdu Mansoor Hadi confirmed that President Ali Abdullah Saleh, who was previously said to be on the brink of returning, won't be back any time soon.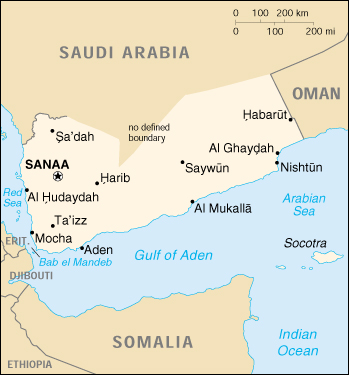 Indeed, Hadi confirmed that Saleh's condition is worse than even he believed it to be, and this was in spite of him seeing the president with a piece of wood stuck between his ribs and burns across his body.
Rather than days, Major General Hadi says, Saleh's return might not be for months. He insisted that the exact timetable for his return would be entirely up to his doctors in Saudi Arabia.
But with the security situation worsening, and at least five provinces out of the regime's control, it isn't clear Saleh's reign will even last "months." Pro-democracy protesters are condemning his potential return, while secessionist movements and Islamist factions are carving up portions of the land.
Last 5 posts by Jason Ditz