Pakistani troops, backed by helicopter gunships, launched a massive offensive against militant factions in the Federally Administered Tribal Areas' (FATA) Mohmand Agency, killing at least 40 "militants" and wounding an unknown number of others.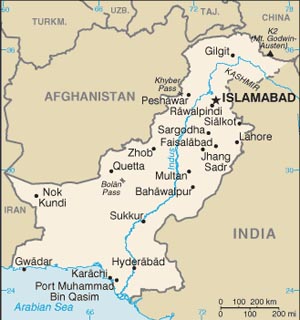 Pakistani Brigadier Aftab Ahmad said that the attacks targeted some 17 hideouts in the Baizai region of Mohmand, and insisted that the death toll came over the course of three days. Local officials confirmed the raids, but said they were unclear on the death toll.
Pakistani officials launch regular attacks against Mohmand every few months, killing large numbers of people and insisting every last one is a militant. Those claims generally are disputed within a day or two by the militants.
Mohmand borders both the Peshwar District and the Bajaur Agency, and militants also operate across the border into neighboring Afghanistan at times. The attacks against FATA are generally praised by the US, though always with demands for even more ambitious attacks.
Last 5 posts by Jason Ditz