Whether it is a concerted attempt to make the president's Afghan drawdown look bigger than it really is or is simply a testament to how trivial the Pentagon wanted the drawdown to be, top officials seem united in publicly complaining about the plan.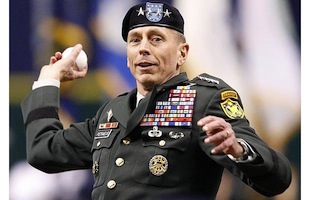 Gen. David Petraeus, the outgoing commander of the war in Afghanistan, said the pullout was far more aggressive than the one he recommended and echoed yesterday's claims by Admiral Michael Mullen that the move was "risky."
The commanders were quick to point to the 33,000 figure announced for the overall drawdown, despite the fact that the vast majority of those troops won't be leaving this year and the impending drawdown could be only about 10% of that. They also emphasized that Obama "overruled" the military leadership on the war.
Secretary of Defense Robert Gates too was critical of the move, saying he thought it was dictated by "political sustainability here at home" rather than the situation on the ground. The war has been hugely unpopular in the US, and that unpopularity is increasingly seeing presidential hopefuls openly criticizing it.