Overnight fighting flared once again in the Yemeni capital of Sanaa, leaving at least 41 people killed. Gunfire and explosions continue across the city, and fighting is still continuing in the city of Taiz as well.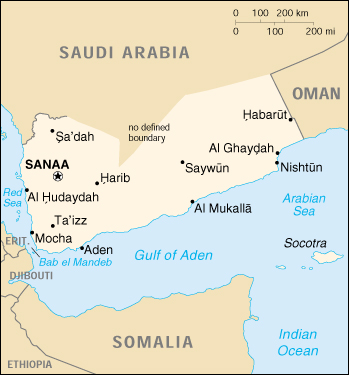 Fighting has been on the rise since last week, when forces loyal to President Ali Abdullah Saleh moved against a key tribal leader in the north. The tribesmen responded by attacking government buildings in the capital city and capturing a nearby military camp.
All this has sparked "concerns" about a civil war, though it would be more accurate to say that such a war has already begun. To that end a number of key diplomats are said to be fleeing the nation, hoping to get out while the getting is good.
As Saleh struggles to retain control over portions of the nation and separatist movements take advantage in the north and south, it seems difficult to imagine how any faction will be able to reassemble this nation when the dust settles. With the Houthis in the north, the Southern Yemen secessionists in the south, and even al-Qaeda in the Arabian Peninsula taking over a few cities in the southeast, the nation seems destined for a breakup.
Last 5 posts by Jason Ditz