Pentagon spokesman Col. Dave Lapan today confirmed that the US has recieved an official demand from the Pakistani government to reduce the number of soldiers inside Pakistan, and that the US intends to comply with the call.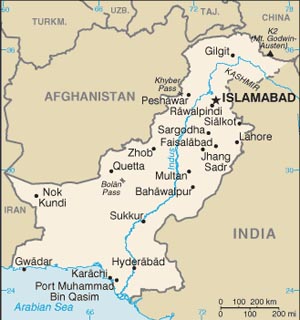 Indeed, Col. Lapan reported that the US had already "begun those reductions." The exact details of the reduction were not released, but the US confirms having "over 200" soldiers in Pakistan on training missions, and is believed to have more in officially unconfirmed embedded missions.
Pakistan made its intentions public on May 5, saying that they had demanded that the US reduce the number of troops in the country to the "minimum essential." This came in the wake of rising tensions over the raid that killed Osama bin Laden.
The US and Pakistan have been at odds over the raid, both because the Obama Administration did not inform Pakistan ahead of time and because in the wake of the raid, the White House insisted it set a precedent for more unilateral raids onto Pakistani soil.