Lt. Gen. Ahmed Pasha, the head of Pakistan's Inter-Services Intelligence (ISI) agency, addressed Pakistan's parliament today in an 11 hour session that was partially televised and partially closed doors.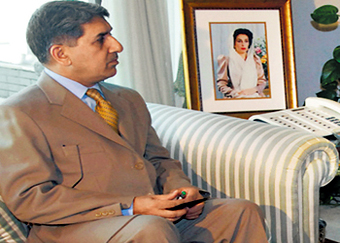 Pasha condemned the US during his testimony said the unilateral raid that killed Osama bin Laden was unacceptable to the Pakistani military, resulting in cheers from MPs. He also denied allegations that the Pakistani military had ties with militants.
Faced with growing complaints about the multiple intelligence failures surrounding bin Laden's location, as well as the US raid, Lt. Gen. Pasha also publicly offered to resign, insisting he was ready to be held personally accountable.
Pasha also said bin Laden's death was largely meaningless, as the ISI had already destroyed most of his support network. He insisted bin Laden was "living a dead life" at the time of his killing. Pakistani Prime Minister Yousef Raza Gilani indicated that he did not intend for Pasha to leave office.
Last 5 posts by Jason Ditz