At least 17 protesters were killed and several hundred others were reported wounded when troops loyal to the Yemeni regime opened fire on the pro-democracy demonstrations in multiple key cities.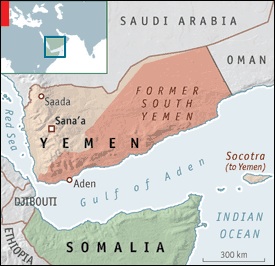 At least two were killed in the industrial city of Taiz, while another was killed in the port city of Hudaida. The bulk of the violence was, as it so often has been, in the capital city of Sanaa, where activists accused the regime of attempting to start a "massacre."
Sanaa's crackdowns were the most serious in recent weeks, when troops used heavy machine guns to fire on protesters camping near Sanaa University. Doctors said at least 14 were killed in this incident, and 169 others wounded. The death toll is expected to rise.
Regime officials in Taiz denied any role in the deaths, claiming that the protesters were killed by "gangs of the opposition" and that the troops who were firing live ammunition were trying to "save" the demonstrators.
Last 5 posts by Jason Ditz