Despite a number of claims to the contrary, a spokesman for former Pakistani military ruler General Pervez Musharraf has issued a denial that his regime ever made a secret deal with the Bush Administration allowing unilateral attacks aimed at Osama bin Laden.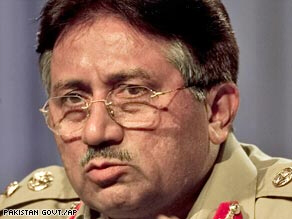 "The Guardian report is baseless," insisted spokesman Fawad Chaudhry. The reports said that the deal was made in early 2002, and allowed the US to launch unilateral raids against bin Laden and two other top aides.
The denial is unsurprising, as the raid has become hugely controversial in Pakistan. This is in no small part because the White House has indicated it is a precedent for future unilateral raids into Pakistani territory.
Musharraf has expressed interest in eventually returning to Pakistan and to power. If it turns out the deal actually was made, this would add further to opposition to his return, and would likely add to calls for the Zardari government to prosecute him.
Last 5 posts by Jason Ditz